Our most common question? Do you delivery to …?
The quick answer is yes. Whilst one of the vans wouldn't particularly look forward to an Outer Hebrides trip, we would happily quote and deliver anywhere.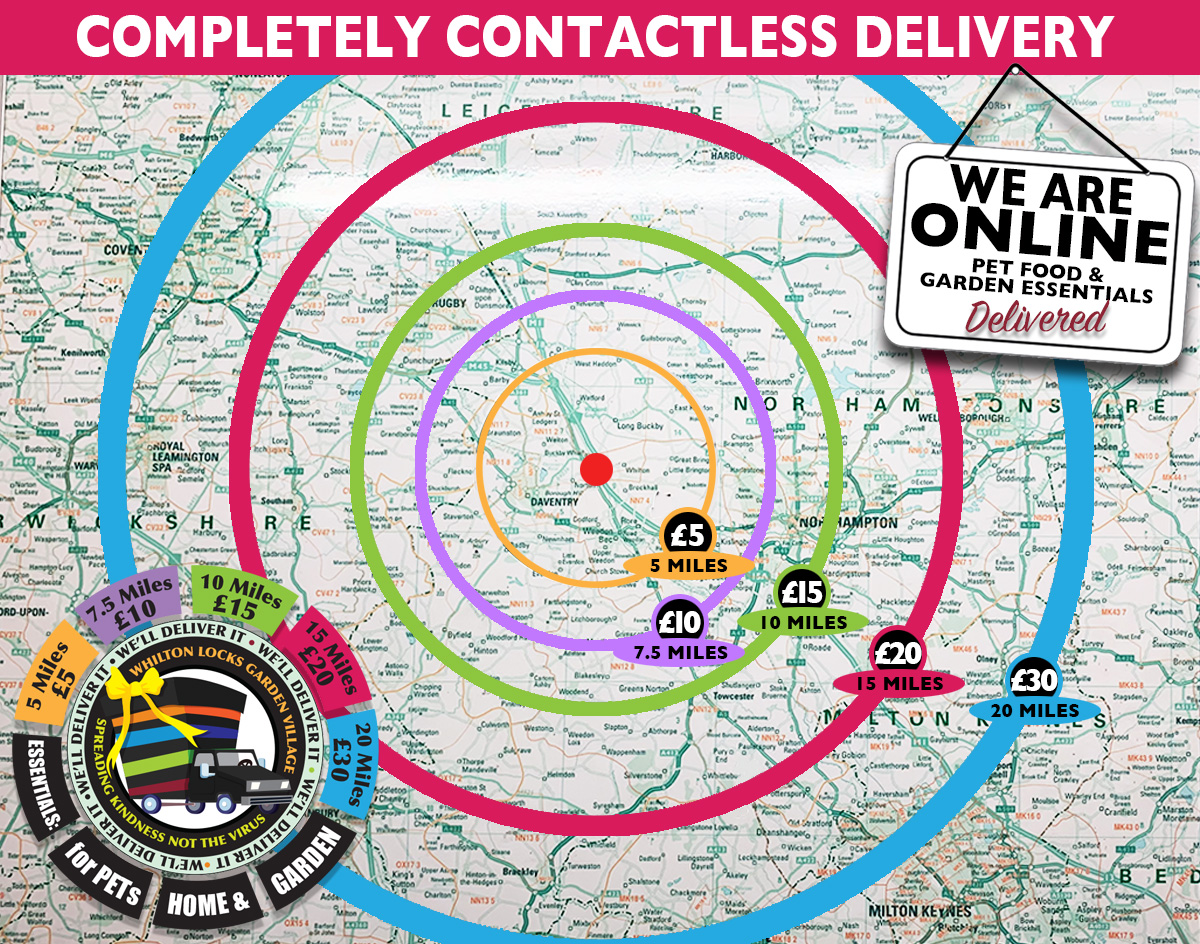 Delivery examples 5 Miles £5, 7.5 Miles £10, 10 Miles £15, 15 Miles £20 etc. Typically Daventry is £5 for example.

We thought we'd share a few names to show how busy we are (thank you all for your patience if you can't get straight through on the phones) and we so much appreciate your business and support – all these wonderful people have ordered direct on our website over the past couple of days*, alone – and we have shown where they live, to illustrate where the very latest deliveries are going to.
Leanne from Briar Hill
Karen from Daventry
Sarah from Flore
Allen from Woodford Halse
John from West Haddon
Andrew from Bugbrooke
Glen from Daventry
Jacqueline from Northampton
Angela from Great Brington
Olga from Towcester
Karen from Milton Malsor
John from East Haddon
Hayley from Long Buckby
Dawn from Flore
Chloe from Daventry
Colin from Hillmorton
John from Welton
Paul from Daventry
Geoff from Canons Ashby
Lesley from Rothersthorpe
Angela from Woolscott
Jim from Houlton
Sara from Crick
Michael from Weedon Bec
Lucy from Upper Stowe
Bob from Watford
Kate from Braunston
Kim from Dunchurch
Mary from Yelvertoft
Sally from Hardingstone
Mo from Weston Favell
Samantha from Daventry
Diana from Bugbrooke
Jill from Overstone
William from Cawston
Jim from Gayton
Eric from Rugby
Lisa from Guilsborough
Natalie from South
Sarah from Stanford on Avon
Veronica from Silverstone
Kimberley from Kettering
Joanne from Long Lawford
Jackie from Norton
Elaine from Duston
Oh and Richard from Chesterfield, Margaret from Colchester, Rachel from The Wirral and Angharad from Cheltenham.
Thankfully no Outer Hebrides, as yet!
#wewillgetitthere
*Written and compiled April, 3.