All our departments are now fully open, in store and online!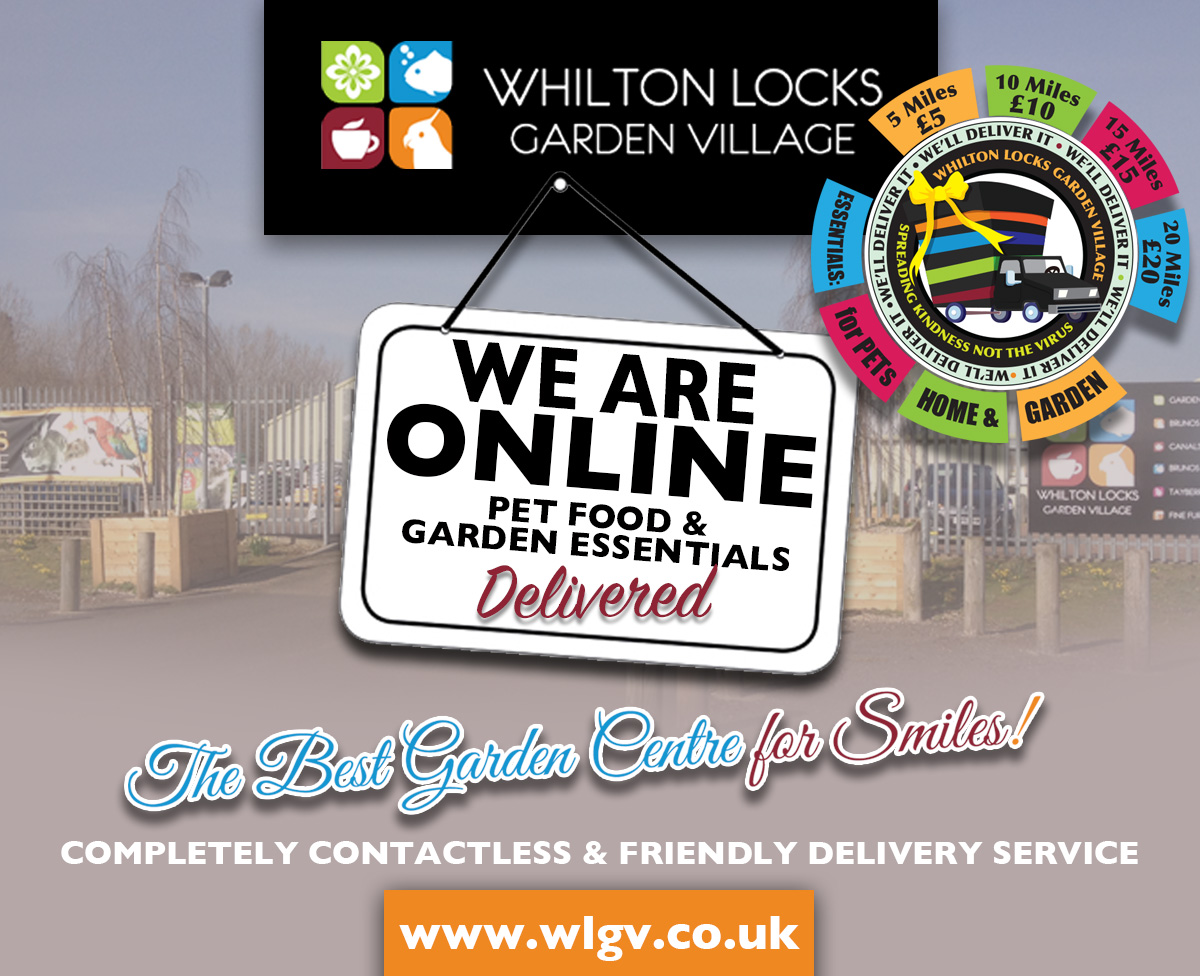 We are also, still here for you – we know how beneficial gardening and plants can be for our mental health and wellbeing. So if there is anything essential you need delivering, from plants & compost, to pet foods & accessories, we can deliver it to you.
All you need to do is follow these 3 easy steps:
1. Check out our website http://www.wlgv.co.uk – go to the SHOP section, use the menu bar to navigate to the certain area – plants, furniture, compost etc, or type in a product in the search box. Add your products to your shopping cart.
2. Once you have finished, fill in your details, pay by debit or credit card via secure paypal (you do not need a paypal account to do this) and please ensure your delivery charge is correct.
3. We deliver your goods to your doorstep, making sure to step away to a safe distance. But waiting for you to collect so we know they and you are safe. Giving you a little wave whilst doing so!
Need any help? Please call us, we will try our hardest to help you.
Spending the days in your garden? Order garden supplies, online for delivery. Order here: https://www.wlgv.co.uk/whiltonlocksgardenvillage/shop/
NEW: We have launched the Whilton Locks Garden Village Online Gift Card. You can buy one for a loved one, currently in isolation perhaps, and they can choose any of our products with the card. It's a perfect present! https://www.wlgv.co.uk/whiltonlocksgardenvillage/product/gift-card/
Thank you all for you for your kind words, and continuing support during these tough times – we honestly have the best customers.
See you all soon,
The team @ WLGV
Look what has been said:
"Incredible service, thanks so much Whilton Locks Garden Village. Ordered and received the same day. It was a lovely surprise for my Mum who is self-isolating for 3 months. She can now enjoy some garden time." Nadine Clark – Facebook
"Thanks so much for delivering to my mum yesterday, she now has plenty to keep her going in the garden for the time being – and the delivery of stones meant our children have some painting to do to keep them entertained too. (we collected them from a distance obv!) Stay safe everyone." Victoria Thompson – Facebook
"Used this service yesterday… can't recommend enough" Elizabeth Weathall – Facebook
"So easy to order and very quick delivery. Thank you" Sara Grosvenor – Facebook
"I placed my order yesterday morning by phone, and it was delivered in the afternoon by friendly staff. Great service!" Linda Herring – Facebook