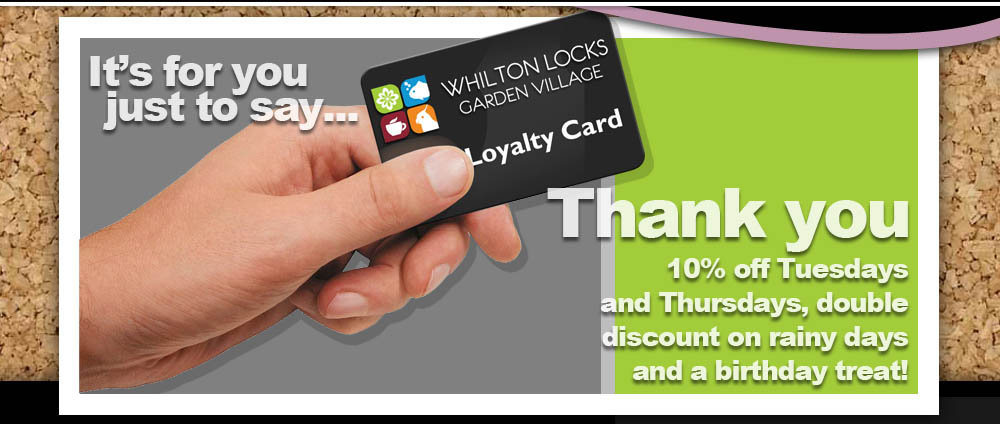 Whilton Locks Loyalty Card Scheme
Join our Loyalty Scheme for great discounts and offers throughout the site, throughout the year!
• 10% Off your shopping every Tuesday and Thursday*
• Free Tea or Coffee and a Birthday Cupcake for your Birthday**
• Rainy Day Double Discount On All Plants***
…and it's completely FREE! Simply fill in your details below and pick up your card on site at your next visit.