Kids 'Cuddle' Parties Great fun for your little animals, and ours too!! Fantastic fun for all ages at Whilton Locks Garden Village – A Birthday Party Cuddle Day!
Invite your friends for an unforgettable party – share fab party food then meet the animals; from the cute and fluffy to the scaly and slimey!
What about a Harry Potter themed party? Ask our Events Team today!
On Saturdays and Sundays, we offer two party times. We offer a brunch party, which would start at 10am and finish at 11:30am or an afternoon tea party, from 3:00pm – 4.30pm. Monday to Friday, we offer an afternoon tea party from 3:30 pm until 5:00pm.
"We just wanted to say a massive thank you to yourself and your lovely colleagues for making the party so wonderful. Everyone had such a wonderful time and it was so lovely to have a kids party that wasn't chaotic and stressful, will most definitely be recommending you guys to anyone who will listen. Thanks again." Clara and Matt 
The party will include food to start and then a cuddle session with the animals.
Enjoy a cooked breakfast for your Brunch Party. Children will receive one sausage, fried egg, hash brown and beans with a squash. Adults will receive a gardeners breakfast; a rasher of bacon, sausage, one fried egg, mushrooms, beans, tomatoes and a slice of toast, with a cup of tea or coffee.
Afternoon Tea Party includes two jam and one ham sandwich, a cupcake, crisps and cucumber slices, with a squash for the children. The adults will indulge with a homemade scone with raspberry jam and Cornish clotted cream and a homemade Victoria sponge, with a cup of tea or coffee.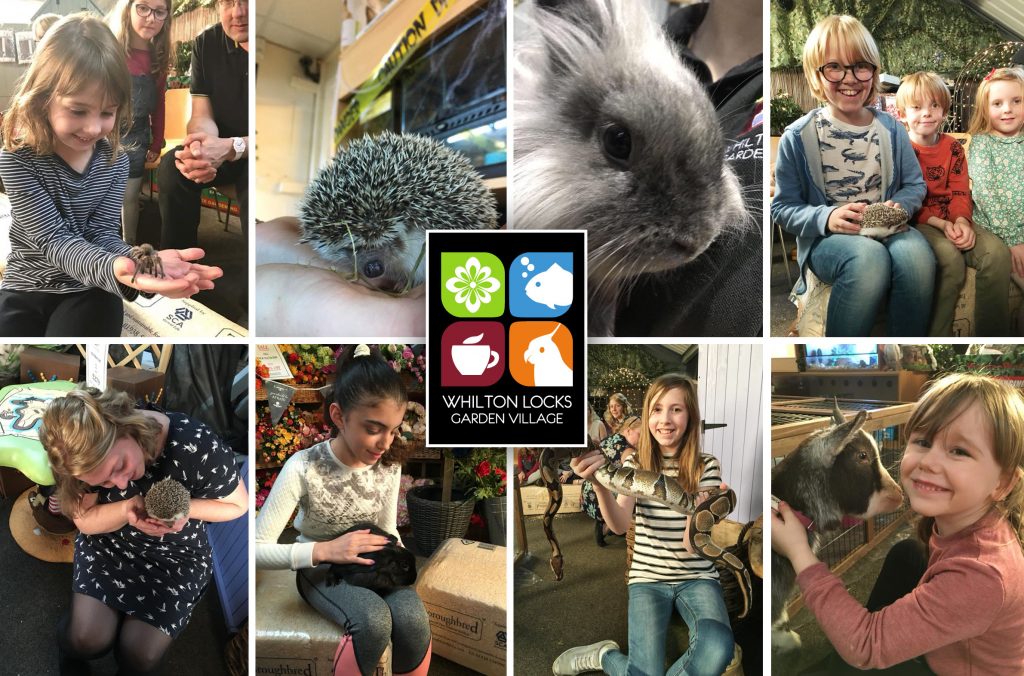 Cuddle Party at Whilton Locks
The price structure is as follows:
Our party price structure starts at £329. This includes the full party package as above for 15 people. Additional people, children or adults, above the minimum of 15, will be charged at £19.99 per head. We have a maximum party number of 30.

"A huge thank you to all the staff at Whilton Locks Garden Village for a super party. Everyone who came said it was the best thing ever – and for us, the most stress-free party we've ever done. The food, care and attention to detail was fantastic." Philippa
Please don't hesitate to give us a call to discuss your party/event. For more details and to book, please call us on 01327 843100 or email us on events@wlgv.co.uk.