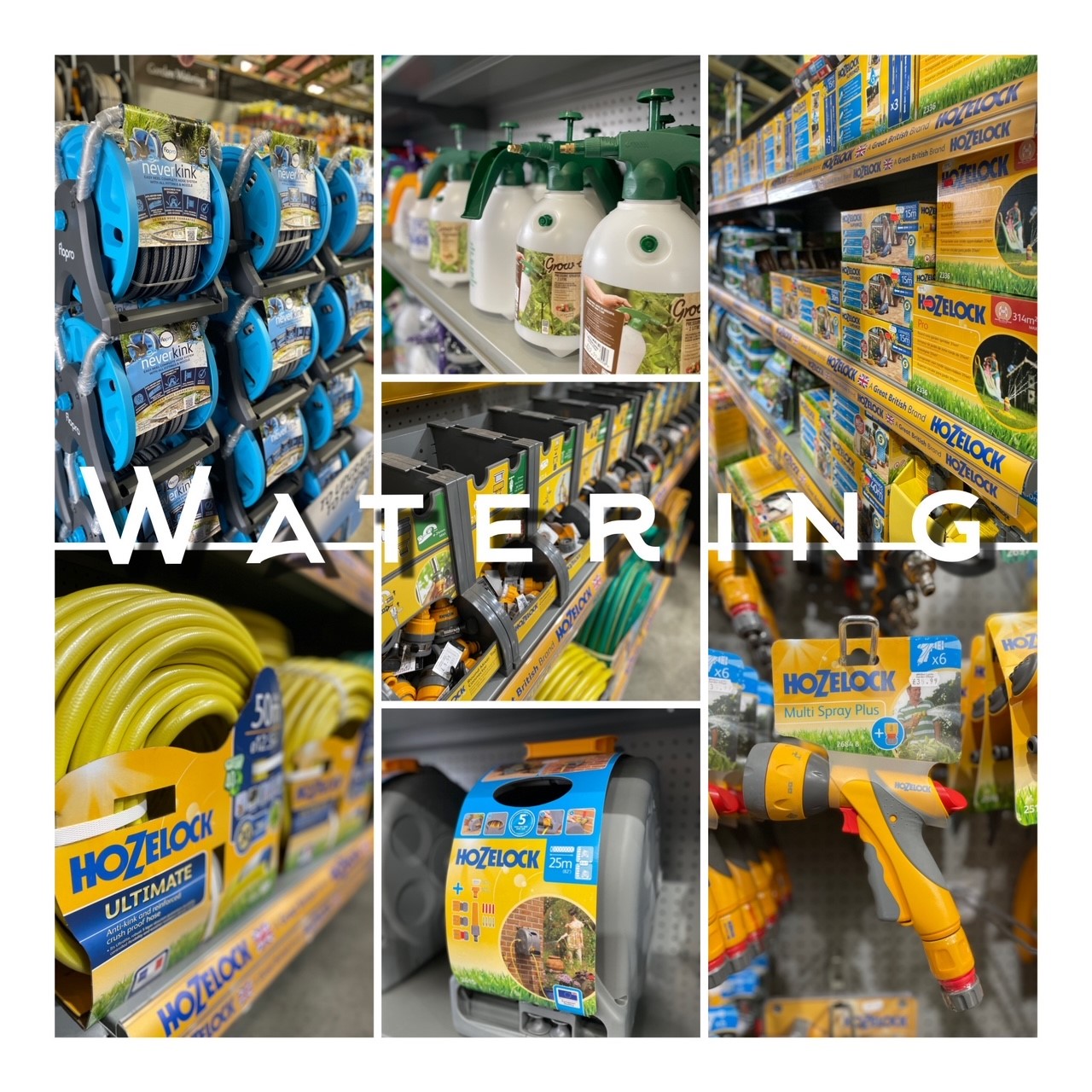 Watering
We have a large range of watering products from small hand held misters to large 50 meter wall mounted hoses and everything in-between, as well as this we also have all the spares and extra fittings required to develop your watering capability's.
Hozelock
Hozelock has combined a knowledge and passion for gardening with a pride in craftsmanship, for over 60 years. Furthermore, Hozelock specialise in finding and meeting the needs of gardening and gardeners.  Also, the comprehensive range of watering, spraying, plant protection & pond solutions helps gardens to flourish & come to life. We also offer a range of spare parts for our Hozelock products.
FloPro
Water is what makes your garden come to life…and Flopro's range of hose systems, spray guns, connectors and sprinklers will help you bring watering to life in your garden.
All of our Flopro products will 100% work with all watering brands, whether that be a connector, a hosepipe or a spray gun. We guarantee they will fit with any existing watering products you already have. Our tap connectors are compatible with all UK taps too.
Not only do we guarantee our products will fit with all brands, but our entire range is anti-leak too. We want to make sure your watering experience is as hassle free and enjoyable as possible and a common problem with watering products is leaking. Therefore we have made sure that ours don't!
Flopro – Neverkink Easy Reel Complete Hose System – Whilton Locks Garden Village (wlgv.co.uk)
Flopro – Can Can (Quick Fill & Flo) – Whilton Locks Garden Village (wlgv.co.uk)
If you need anymore information regarding our watering equipment range please contact us at 01327 843100