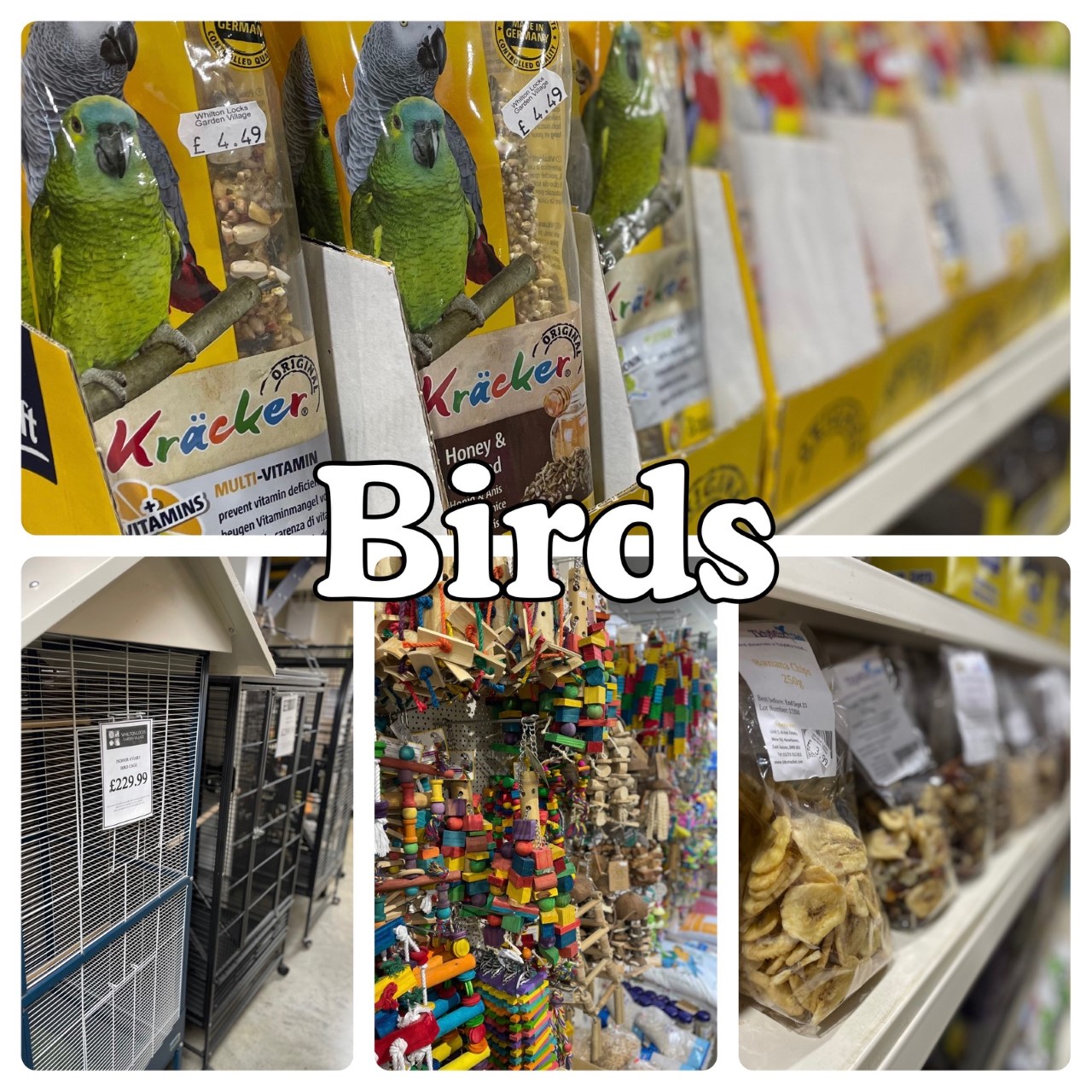 Bird Food & Accessories
Here at Bruno's Pet Store we have everything you need for your pet bird.
Whether you are starting out and need the full kit or if you just need a few things for a pet we will have it.
Some Accessory Brands include:
Liberta, IMAC, Savic, Beaks, Happy Pet, Classic, Unipac
Some Food and Treat Brands include:
Vitakraft, Tidy Mix Diets, Species Specific, Kaytee, Johnson and Jeff, Johnsons
If you need any further assistance please do not hesitate to call us on 01327 842727 or pop in to store and speak to our knowledgeable staff.